2019 IoT Takeaways: Lessons from IoT Slam Live
4.5 Minute Read
As marketers, IT infrastructure veterans, and data scientists, it was high time to immerse ourselves in understanding the latest developments in the Internet of Things (IoT).  So last week, we had the good fortune of attending the IoT Slam Live 2019, a fantastic conference in Raleigh, North Carolina organized by the IoT Community. What are the list of 2019 IoT takeaways from the conference?
Read on to find out what we learned.
2019 IoT Takeaways

The Internet of Things is currently more hype than reality and for good reason: It's hard.
Standard architectures must evolve before IoT becomes more commonplace.
IoT apps solve real world, actual vertical industry problems today.
There is no standard definition of the network edge.
New network technologies – not just 5G – together meet IoT connectivity demands.
IoT apps that lead the way start with simple goals.
Today's IoT improves processes while tomorrow's reinvents customer experiences.
With that, let's back up and give a definition of the Internet of Things.
The Internet of Things Defined
The Internet of Things is the overarching term for the vast and growing network of devices that connect and exchange data on a network or the Internet.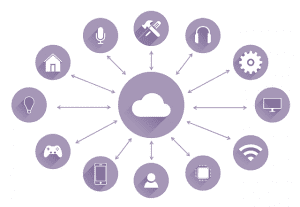 These devices, also known as endpoints, include cars or moving vehicles, home appliances, mobile phones, tablets, and computers, It also includes sensors that have embedded electronics and software that enable these things to connect and move data on a network.
IoT is the Integration of the physical world to the digital world where machine learning and artificial intelligence and applied to all that data– makes us more efficient, cuts costs, and improve lives.
Let's get on with it…
Lessons from IoT Slam 2019 
The Internet of Things is currently more hype than reality and for good reason: It's hard.
It seems like we've been hearing about driverless cars for years now. But where are they? You'd think they would be all over by now. Why aren't they?
In reality, IoT is a highly complex ecosystem. It involves every technology to design a system based on tradeoffs of:
Computing to include chips and processors for endpoint, edge, and cloud computing
Big data and infrastructure to include physical storage and machine learning and other artificial intelligence algorithms on huge quantities of data
Connectivity for communications to include 5G and low power wide area networks
Every IoT app must include core services that are needed for all applications such as ability to provision or set it up, bill, and maintain it. Furthermore, it must also be designed according to performance, availability and scalability requirements.
All while it delivers value. So guess what? It's not easy. Of all our 2019 IoT takeaways, this one is key to understand – it's an enormous challenge.
Standard architectures must evolve before IoT becomes more commonplace.
Standards in technology usually evolve in standards bodies like IEEE.org or the Telecommunications Industry Association with vendor involvement. Standards emerge and the industry or market development picks up pace.
But IoT is distinctly different.
IoT projects largely start within an organization, company, or industry, solving distinct and well-defined problems. Open Works pointed out that 60 different industry verticals make up the economy, each with their own standards and standards bodies. This means that standard architectures will be, indeed, slow to develop.
In addition, networks are another reason most IoT apps start within an industry. Network performance and availability are simply easier to assure within a campus environment like a factory or a hospital.
So faster network speeds and standard architectures are necessary to bringing down costs. Lower costs, in turn, obviously enable IoT to become commonplace.
IoT apps solve real world, actual vertical industry problems today.
Third on the list of 2019 IoT takeaways is that IoT projects are born in industry verticals. They're the ingenuity of industry participants. The IoT Slam Live 2019 was loaded with great examples of how IoT works with artificial intelligence to solve problems today.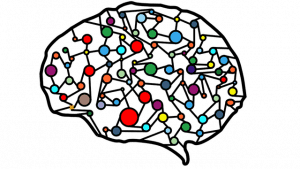 One SAS executive discussed an interesting example of drone footage of tree and plant growth around power lines. They used machine learning on images to identify species and machine learning algorithms to predict growth to optimize routing of maintenance crews.
Then ClearBlade showed an example of video footage of train tracks, taken from beneath the train, identify and predict track problems.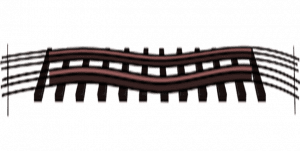 Finally, there was another interesting example in healthcare diagnostics. By simply collecting data on an individual's walking speed via sensors, health care professionals monitor and predict health status. Don't expect this trend to change, as future IoT apps will also be products of industry innovators.
There is no standard definition of the network edge.
But the definition of the network edge is like a religious war. Not surprising, different vendors have different opinions. For example, Microsoft says it's where an IoT application needs it to be, the processing that happens outside the central data center. For Zebra Technologies, they say it's where the work gets done. On the other hand, ClearBlade says that you need to have the entire solution operate on the network edge and bandwidth speed improves won't change that.
In reality, all of these definitions are true.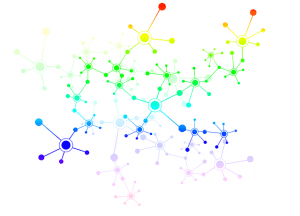 Furthermore, computing for IoT applications will happen all over the network. And it's largely dependent on the app itself, but the edge will certainly play a big role. The extent largely depends on what data needs to be processed close to where it originates and is used. As SAS Software's Global IoT Evangelist Juthika Khargharia, pointed out, "approximately 40% of IoT-created data is stored, processed, analyzed and acted up on close to, or at the edge.  So data will require real-time AI to provide value."
In IoT, depending on the app's requirements, some processing may occur on the device itself on an edge computing location near the user, in some more distant data center, or a combination of all of these.
New network technologies together meet IoT connectivity demands.
Next on the list of 2019 IoT takeaways: The type of connectivity required depends on the IoT app.  Both Harry Sneek from Telecommunications Industry Association and T-Mobile's VP of IoT and M2M Balaji Sridharan discussed the network.
T-Mobile said the big question to answer is how to deploy massive IoT at scale. According to Sridharan, you need long battery life, pervasive coverage of devices and to scale globally… and do all of this cost effectively.
How do carriers do this?
One answer is a type of low power wide area network (LPWAN), narrowband IoT. It offers better battery life, lower cost devices, optimized data usage, better security and coverage. And it also allows connectivity in places other network technologies cannot reach.
When you think of asset tracking, smart metering, construction equipment monitoring or every smart lighting and buildings… narrowband IoT is the answer for connectivity.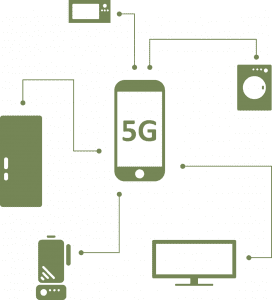 Then there's 5G in mobile networks. According to T-Mobile, 5G speeds will be 10x faster than LTE. At 1 TBPS, ultra-fast mobile speeds will bring another industrial revolution. Right now, 5G drives IoT apps that work production lines on factory floors. By 2024, when T-Mobile completes the USA's largest 5G network it'll unleash new innovations and new business models that improve all aspects of daily life.
IoT apps that lead the way start with simple goals.
Start simple. Aim to show tremendous efficiencies to prove value. This point came up over and over and over at the IoT Slam Live 2019. Of course, though, it was expressed in different ways.
Charlie Isaacs CTO of Customer Connections at Salesforce cautioned the audience, "Don't embark on an IoT project that will take you years and years."
He then showed a compelling and simple example. In just 4 hours, using the Salesforce Service Cloud together with Salesforce CRM, AT&T came away with a value-packed IoT app that monitors shipping containers. It took a long meeting, a few rules in the apps the customer already uses for an IoT app that delivers efficiencies.
Lisa Gulker of Cerner discussed a simple hospital patient monitoring app. Apparently, when a patient falls during a hospital stay, the hospital absorbs treatment costs. So a single patient fall lengthens hospital stays costing many thousands of dollars.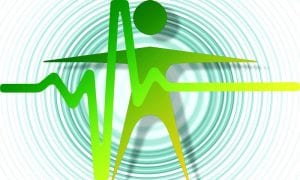 To contain risk, hospitals assign staff to sit with at-risk patients. Naturally, this gets expensive, too. So Cerner designed an app where a camera keeps eyes on a patient and sensors provide virtual bed rails. If the IoT image analysis shows that a patient is moving outside the virtual bed rails, alerts tell nurses to go to the patient. The end result is improved labor use and declining patient falls.
Both of these IoT Slam Live 2019 examples started with simple goals, proved effective, and are springboards to more IoT projects. With IoT, just as data sciences, you start. You start with a well-defined problem, get experience, show value, and move onto to the next goal.
As AWS Head of Global Business Development and Strategy for IoT Mark Relph says, "There is no compression algorithm for experience. You have to get started to learn, so you can build experience."
Totally agree.
Today's IoT improves processes while tomorrow's reinvents customer experiences.
Last on the 2019 IoT takeaways list from IoT Slam Live is that marketers need to start paying attention. IoT and 5G is about to change our jobs yet again. Right now, it's about process and operational improvements.
But tomorrow, it's all about the customer experience.
New – and more – data will allow marketers to improve existing customer experiences while offering new ones. We'll also get new data that will help us understand customers, product and service performance in new ways.
So marketers, get your house in order. Start thinking about customer data and platforms that help you store, analyze, and operationalize marketing data.
Final Words on 2019's IoT Takeaways
The inescapable conclusion of the IoT Slam Live 2019 is that the Internet of Things and 5G will launch an innovation explosion.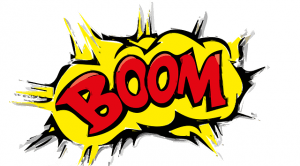 But first, professionals unaccustomed to working together must forge a new path together.  Application innovators must learn to work with infrastructure innovators. IT departments must learn to work more closely with operations and product teams, while becoming gatekeepers of corporate data and infrastructure resources. Marketers must learn to work more closely with IT as data truly becomes how companies compete and serve customers.
As Jeffery Schmitz, SVP and CMO at Zebra Technologies so aptly stated at IoT Slam 2019, "Nobody alone can make IoT happen, it'll take partnering and we'll all need to do it."
(Huge thanks to The IoT Community for organizing just a fantastic conference!)
Hey! Friends help friends grow by hitting those share buttons!